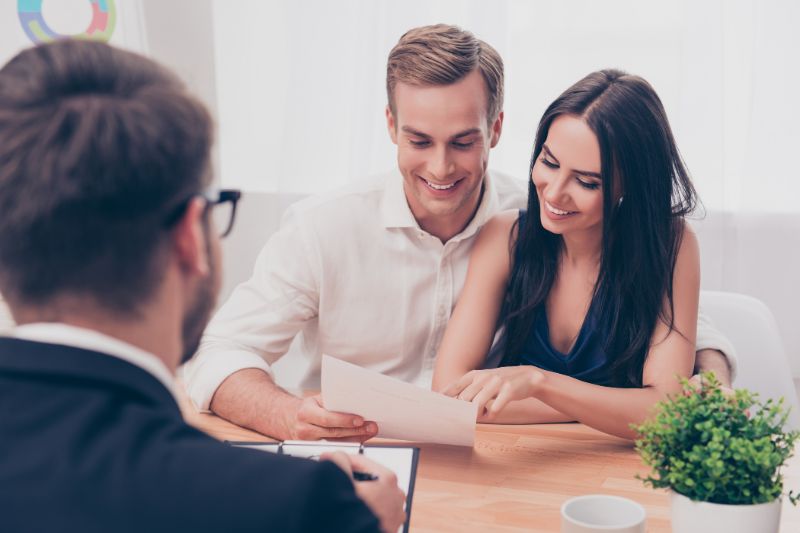 What if Luxembourg residents took examples from other European countries such as France or Great Britain, leaders in the broker market?
Recently, the real estate market has gone through an unprecedented crisis in the Grand Duchy. The sharp rise in lending rates is one of the reasons for this downturn. That is why a broker can be invaluable, helping clients make substantial savings. The French have got this...
Even though the Central Bank moved rates slightly down during the summer, they remain high. Borrowing has become an ordeal for anyone looking to buy a home. Because even though property prices here are stable or even falling after years of increase, Luxembourg remains one of the most-expensive countries in Europe in which to buy.
The solution for easier access to credit: use a broker
Owners who are not obliged to sell and who know that supply remains structurally lower than demand are waiting for better days to return and are not lowering their prices.... So don't just count on a hypothetical fall in price to see your project come to fruition.
In fact, there is another solution for completing your project without delay:
Be assisted by an intermediary specialising in mortgages. In other words, a broker. With their in-depth knowledge of the market and constant contact with the banks, they will negotiate the best rate for you by putting their financial partners in competition with each other, and will provide you with personalised support from start to finish. This not only saves you money, it also saves you time, because you don't have to approach bank after bank.
Despite these advantages, Luxembourg households remain more timid than their European compatriots and are still reluctant to use a broker.
A recent survey (*) carried out in France shows that the situation in neighbouring countries is very different. As elsewhere, individuals admit that they are not experts: for example, "64% of 25-65 year-olds say they have poor knowledge of property finance". That said, they are aware that this is a complicated time to invest: "66% say that the current climate is not really conducive to buying property". This is confirmed by those who have nevertheless managed to finalise their plans: "78% of recent buyers say that the current conditions for accessing a mortgage have become more complex".
To save time... and money
A similar survey with similar questions, carried out in the Grand Duchy, would no doubt produce equivalent figures. On the other hand, the French are not rejecting the hand extended by brokers. In fact, "84% have already heard of them" and "54% know exactly what they are". This is hardly surprising, given that 28% of those surveyed have already used their services, and in any case, "71% have a good image of mortgage brokers". A flattering image that owes nothing to chance. In France, education has done its job, particularly through the best form of advertising: word of mouth. Whether they have already used their services or not, a large majority of French consumers (from 81% to 66%) have understood that brokers "save time, provide expert support and save money", and that they are therefore "essential in the current economic climate for obtaining property finance". In the end, "80% believe that the help of a broker is necessary and 20% that it is even essential".
Don't hesitate any longer... Brokers are here to help you bring your project to a successful conclusion.
Contact LuxKredit and get your finance on the best terms!
(*) IFOP survey conducted in June 2023 among 1,302 people, 30% of whom said they were planning to buy a property in the next two years.
Your loan application in just a few clicks
You are looking for tailor-made advice and support from financial professionals, you want to save time... we take care of all the steps for you to carry out your project in the best market conditions. Send us your request with a few clicks and we will take care of the rest!